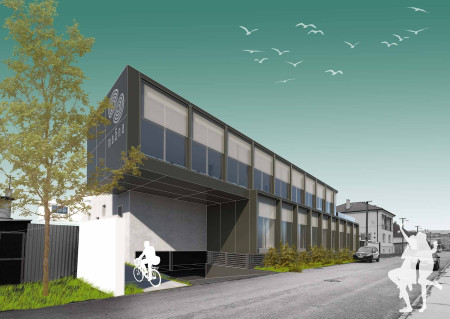 Commercial projects
AS WITHIN OUR OFFER, WE ARE ALSO DEDICATED TO THE DESIGN AND PROJECTION OF COMMERCIAL BUILDINGS SUCH AS RESIDENTIAL, ADMINISTRATIVE, CIVIL AND MULTI-FUNCTIONAL BUILDINGS. THE GOAL IS TO CREATE A FUNCTIONAL AND ATTRACTIVE SPACE THAT SUPPORTS RETURN ON THE INVESTMENT AND AT THE SAME TIME MEETS THE REQUIREMENTS OF CUSTOMERS AND OPERATORS. WITHIN THE PROJECT, WE ARE FOCUSING ON THE OVERALL PROFITABILITY OF THE PROJECT WHILE PRESERVING ITS FUNCTIONAL, AESTHETIC AND SUSTAINABLE QUALITY. FOCUSING ON QUALITY PLANNING AND THE BEST TECHNICAL SOLUTION DURING THE DESIGN PROCESS.
"GOOD ARCHITECTURE IS NOT JUST ABOUT CREATING A LIVING SPACE, BUT MAINLY ABOUT GIVING A LEGACY"
Within the projection of commercial buildings, we deal with the entire implementation process, from initial verification studies to feasibility studies to final studies. Subsequently, we will completely design the project through all stages of project documentation and provide engineering activities leading to the provision of the necessary permits for future construction. As part of our service offer, we can provide you with the following activities:
As authorized architects, we follow the methodological instructions of the Slovak Chamber of Architects and valid UNIKA price lists. We propose a price for services and the amount of work according to the specific assignment directly tailored to each client.