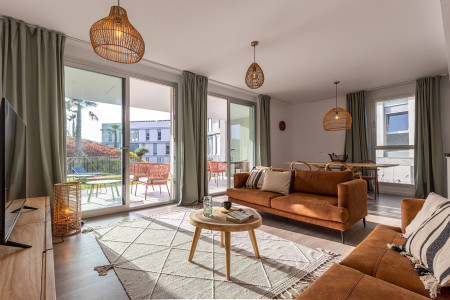 Family house project
A quality family home is a combination of form, function and aesthetics. A good home should create an environment that is valuable and functional. It should be designed to meet the needs of its users while being sustainable and meaningful. At the same time, a good house should integrate with its surroundings, taking into account things like climate, landscape, culture, history and other elements, so as to create a complex work that will be unique, harmonious and timeless. All of this should be the result of a family house project
"THE DIFFERENCE BETWEEN GOOD AND BAD ARCHITECTURE IS THE TIME YOU SPEND ON IT"

David Chipperfield
The service of an architect in the project of a family house usually includes the design and supervision of the entire construction, its premises and the surroundings. The scope of work includes all phases of the design process from initial concept to project completion. This may include drawing up sketches, site assessments, cost estimates, creating overall design and facilitating construction processes.
As architects, we can offer a meaningful family house project that draws on our experience in planning, designing, constructing and managing projects. We are responsible for ensuring that the family house project meets all the necessary requirements in terms of safety, technical integrity, aesthetics and practicality.
As authorized architects, we follow the methodological instructions of the Slovak Chamber of Architects and valid UNIKA price lists. We propose a price for services and the amount of work according to the specific assignment directly tailored to each client.