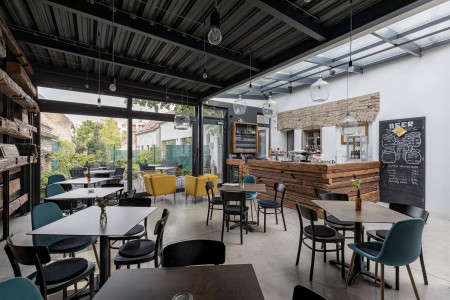 Interior project
Good interior design is not only about creating a space that is about light, materials, textures and colors, but first of all it is about creating a living space for the people who will use it . It should be tailored to the individual needs of users, taking into account their lifestyle, preferences and budget. These are the basic determinants that should be reflected in its functionality and aesthetics. At the same time, a good interior also takes into account the architecture of the building or object in which it is located and appropriately completes it, thus becoming a natural part of it.
The key to successful interior design is creating a balanced and harmonious atmosphere that reflects the individual style and function of the space.
The essence of a good interior project is the ability to create aesthetically pleasing, functional spaces that are adapted to the client's individual needs and preferences. In addition, knowledge of building codes, zoning laws and accessibility requirements is essential to the success of an interior architect. For us, interior design by an architect is a service that depends on the specific needs and requirements of the client. We take into account factors such as the size and shape of the space, lighting, its intended use, the choice of materials, lighting design, furniture arrangement and other elements in order to create a functional and aesthetically pleasing interior. At the same time, we cooperate and communicate with contractors and authorities to ensure that all aspects of construction are in accordance with the design and standards.
When initially deciding on the implementation of your future interior project and for a better idea of ​​the progress of the entire implementation of the project, we recommend that you visit our blog, in which we explain the architect's work in more detail. At the same time, do not hesitate to view our portfolio of realizations and projects.
When thinking about the future interior, it is necessary to think conceptually about the overall investment in the realization itself. And here, the investment in cooperation with the architect will often be returned to you in the form of saved and effectively minute funds during the actual implementation.
Investing in a quality interior design project is a smart move as it can save you time and money in the long run. An architect can help you create the perfect design for your home or project, ensuring that everything is done correctly and according to design and plan.
For most interior projects, the price of the study is derived from the size of the project in m2 and ranges from roughly 50-80 euro/m2, depending on the difficulty of the assignment. The price of the actual interior design project from the architect depends on the scope of the project, the complexity of the design, the materials used and the technical complexity and is priced separately for each project within the architectural study.